GrowFlow Relies on Word-of-Mouth and a Strong Company Culture
The Cannabis Space Can Be Difficult to Navigate. GrowFlow, Popularly Used Cannabis Inventory Management Company, Weighs In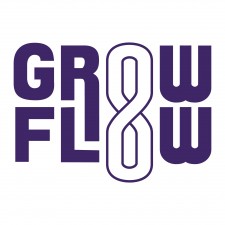 SEATTLE, November 30, 2018 (Newswire.com) - GrowFlow is the most popularly used software selected by licensees for inventory tracking and centralized business solutions in Washington state because it solves problems. But what problems do cannabis licensees have? The perception is that cannabis is easy money, and for exactly that reason people rush toward the industry to cash in. The trend toward cannabis legalization brings many competitors to the table, asking a trusted source on what THEY have found success with is key.
"Our most effective marketing is word-of-mouth referrals," Rufus Casey, CEO at GrowFlow says candidly. Referrals from license holders. "Our company uses Slack software to communicate internally and for those that are familiar with this, we have a channel called #wins, within that channel we post positive feedback from customers and we consider that a metric of success."
You guys have proven over and over how beneficial to my success you are. Thanks again.

John Jensen, GrowFlow Customer in WA, CA, and now AZ
When asked to share some of the posts in the #wins channel, Casey shows the following:
"You guys have proven over and over how beneficial to my success you are. Thanks again."
- John Jensen CA, WA and now AZ customer
"I've tried the rest, GrowFlow is the best! GrowFlow saved my life! - Los Angeles Farmers LA, CA
"GrowFlow has made a dramatic improvement to our bottom line." - Canna Vita Botannicals, WA
The list goes on and on as you scroll through GrowFlow's internal #wins channel. "The purpose of the channel is not to say how great we are, but to remind ourselves of who we are servicing and why we do what we do," Casey explains.
The company culture is evident and the relationship with the customer is something that is apparent to users on GrowFlow. Within GrowFlow's cloud-based system, there is an Intercom run chat system. "When you go to getgrowflow.com you can be talking to a real sales or support staff individual in about 5 minutes on average," Casey explains. GrowFlow is known for excellent support and occasionally sends a funny GIF when problems are solved. Part of the company culture that they actively work to maintain as the company grows.
Media Contact: Carly Bodmer​
Director of Communications, GrowFlow
206-494-4689 ext. 704
carly@getgrowflow.com
Source: GrowFlow
Share:
---
Categories: Saas (Software as Service), Entrepreneurship
Tags: cannabis, company culture, growflow, track-and-trace
---